The Content Guild is one of very few SEO Manchester agencies specialising in SEO and Content Marketing. We select a handful of your website pages which are not performing or costing too much in PPC. We find you relevant, high volume keywords which are achievable with your current domain authority. The result? Traffic where you need it most on your site.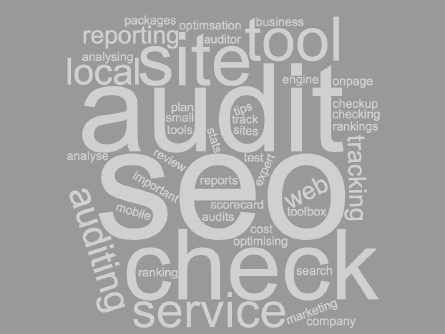 SEO Audit
This is an MOT for your on-site SEO whereby we analyse your site using our SEO tools and tell you where to focus your efforts for maximum gain and pole position.
We look under your bonnet, at your on-site SEO, your internal linking, crawlability, URL parameters, server connectivity, response codes and report back to you on issues, remedial action and costs to get you race-ready.
SEO Workshop
These are the crucial questions we ask before we embark on your SEO analysis.
What makes your business unique (and therefore valuable to customers)? Who are your customers, what do they look like and how do they currently find your website?
How does your business make money and how would increasing online traffic help? What other channels are you using? (offline, social networks) Who are your competitors and what do they do well online?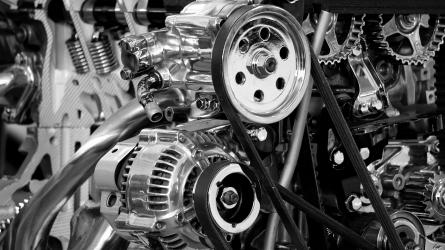 Keyword research
Competitive keyword research is the number one most important thing to do in SEO—it's the nuts and bolts of the matter. Everything depends on your keywords and without your keyword list you are blind.
We focus on optimising the website pages that you want to drive traffic to, and which are perhaps costing you the most in PPC costs. We find you relevant, high volume keywords which are achievable with your current domain authority. It's all about finding the right keywords which will enable you to rank higher than your competition and drive traffic to where you want it on your site. Sometimes we discover new product or service opportunities, which we call 'Money for nothing'. Take a look at the video here to see how this may work for you.
Optimising Website Structure
Your website may look pretty but unless users can find information easily then they are liable to exit quickly, damaging your domain authority. Your site needs to be mobile friendly and serve your customers with the information they need.
As part of our work with you, we'll check your UX architecture is sufficient to support your SEO strategy. Take a look at our video to understand the four 'must-do's' we recommend you do prior to building your new website.
Content Marketing Strategy
Our content audit will show you what keywords you are ranking for on each page, and more importantly, what keywords you should aim for on each page of your website. This research will take into account what your competitors are ranking for and the difficulty level of trying to rank for each keyword. The result will be a comprehensive plan showing how to update your existing content to increase website traffic. Our team of SEO writers can help deliver your new content.
We'll find out which competitors are taking your traffic, then we'll tell you how to reclaim it with your race plan, AKA your bespoke content plan. You will receive a report which details precisely what articles need to be written, using a set of hand-picked keywords which provide sufficient search volume but are still achievable against your competition. We'll also give you an indication of how many backlinks would be needed to get each new page to rank.
SEO Content Writing
Trying to rank on Google is all about writing high quality content, it's not about trying to guess the Google algorithm - see video. So instead, time to get creative! Once you have all other elements of SEO covered, analysed and reported on, our team of SEO writers can start to make some headway on producing searchable, sharable and engaging content. This might be blog posts, news articles or social posts, all designed to increase your rankings and website traffic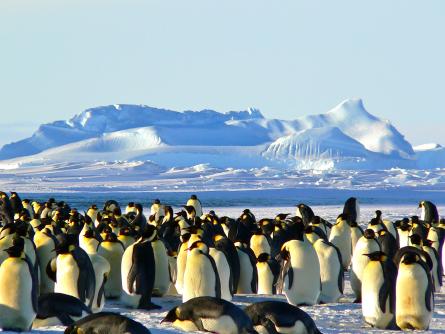 Outreach, Digital PR & Link building
Making sharable content is the key to success with SEO and once you have produced some, it's time to share it. This is through your blog, through social media and also through outreach, which is essentially asking other sites to link to your new content.
Why would they link to your site when they don't know you? We can help you devise a plan as to how to get the influencers in your sector to take notice of the content you write and to link to it from their sites.
Local SEO
For The Content Guild, achieving good local SEO means ranking when someone searches for "SEO Manchester", "SEO agency Manchester", or "marketing agency Manchester". We want to be right there when our customers on our doorstep try to find our services.
If your customers are based in your local geographical area, then you need to be on top of your local SEO. Are you fully taking advantage of your 'Google My Business' options? Did you know people can book appointments with you from your Google listing? We can help your optimise your local SEO.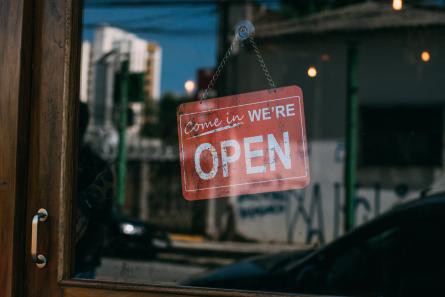 Whatever steps you have already taken towards improving your SEO, we can hatch a plan to turbo-boost your efforts. We'll provide you with an SEO quote for a one-off project or a six month contract, just let us know how you prefer to work.