The Content Guild is an SEO agency with a different approach to Search Engine Optimisation. We'll help your team develop their understanding of SEO, unveiling the mysteries of SEO - it's not magic, it's just science. Think of us as a Formula 1 team, aka SEO experts working on your website, tuning its engine to make it race-ready.
Search Engine Optimisation is like tuning a racing car

With F1, everything matters and your specialist team needs to constantly check things are as they should be, nothing's moved out of place. Of course, you can test drive before you have everything right, but if you really want to race, you need to use specialist equipment, checking all parts and tuning your engine.
And just as a Formula One team constantly adjusts and tweaks the racing machine, The Content Guild combines SEO expertise with specialist tools to finely tune your website to be race-ready and beat your competition to page one of Google search.
Looking to increase your website traffic?
Increasing your organic traffic on your website is a constant game. Google makes the rules as to which sites will show up on page one of SERPs. It seems an impossible game but it's not, there are straightforward tasks you can do to increase your rankings and get more website traffic and we can help you with these.
Who we are
The Content Guild is an SEO agency with a different approach to Search Engine Optimisation. For too long, SEO has been a dark art with no solid explanation as to why your site doesn't rank. We want to shake things up a bit, sharing knowledge and helping you be better at SEO. Check out The Art of SEO for our how-to guides. Eventually you won't need us at all!
How we work
Our forensic keyword research method is highly targeted and provides the fundamental building blocks to improve how your website content satisfies the searches that your customers make in Google. We develop your content strategy to ensure your website ranks above your competitors, driving more organic traffic to the pages that matter most. We'll write and outreach your content - did someone say backlinks?
Working with SEO Experts
What can you expect when you decide to work with us? Well, we have a full list of SEO services but in terms of the process, this is how it all starts…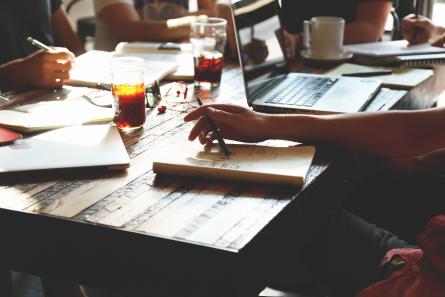 We start with your free site audit, which is a full check under the bonnet of your site which results in a SEO audit report which details the state of your meta data, broken URLs, image alt tags, internal and external links, keyword rankings and content quality and we even check your user experience and Google page speed. We can't start to fix the problems and build for the future until we have completed the SEO workshop, which is the next step.
The workshop is where we meet your key stakeholders to understand your business, your customers, their needs and how you satisfy them. We study your website structure and run through your SEO audit report, explaining what needs to be done initially to get your technical onsite SEO race-ready.
Then keyword research, the most important task for content marketing. It's vital that your content strategy is based on competitive keyword planning, resulting in a comprehensive list of target keywords for each page you want to optimise. We only include keywords which are achievable with your website's current level of domain authority. In our experience, this is the bit where search engine optimisation agencies often skim over, and the reason is that it's hard work and surprisingly intricate.
After this you get your first SEO deliverables - read on!
SEO deliverables
Once we have completed your set-up phase, you will receive these deliverables:
Keyword list per page
For every page you choose to optimise, you'll get a hand-picked keyword list which details which keywords you should be targeting on the page. It won't just be a long list which you have to interpret. We tell you exactly how to use each keyword for maximum benefit. We'll also give you a view of the content of the competitive ranking pages so we can ensure your page is better. It's all about improving the existing pages which are important in the user journey to maximise traffic to where it's needed most. We can rewrite the copy for you or you can do this yourselves, if you have the resources.
On-site SEO revision recommendations
We will have taken the site audit and the initial keyword research and worked out how to fix the most damaging on-site SEO problems you have on your website. Not all problems are equally worth fixing - we'll sift through the audit and pick out where to spend your time for maximum benefit. You'll have instructions on exactly how to fix the problems. We'll even provide any new copy for replacement meta data, such as meta titles and meta descriptions. Think of it as a step-by-step action plan you can give to your development team to implement.
New content plan
Following your existing page optimisation there may be some new pages required to take advantage of any search terms not relevant to existing pages, but strong traffic drivers. Your new content plan is your content strategy document, which details exactly what new pages you need, targeting which keywords. This will enable additional pieces of content to be written, growing your organic traffic.
Outreach contact list
Outreach is not about broadcasting on social media, it's about building a relationship with people who care about what you are doing and naturally want to share content for mutual benefit. But who are these people? We can identify specific targets who you need to get to know and build that valuable rapport which results in those high value backlinks that only genuine outreach can provide.
Pricing Options
We have a choice of bundles to suit your needs for every stage of your SEO journey.
SEO Set-up Bundle
When we first start working with you there are some fundamentals which need to happen, assessing the current situation, fixing existing issues and making a competitive content plan. We've bundled this in a six month package which should give you a chance to see some of the effects of our work before taking the next step with us.
It's all part of our philosophy of not tying you down. We are confident that after six months you'll be left wanting more.
Content Bundles
Moving forward, once you have the basics set up, you will still need to keep an eye on your technical on-site SEO, but don't worry, we've got your back. Now it's time for the rocket fuel - the new content and link building. According to Google, these are the top two ranking factors.
You can choose how much content you want us to write and outreach for you and over what period of time from 3 months to a year.
How long will this all take?
Once you have completed the set up, addressed all your on-site issues and made your competitive content plan, we can start writing content. It takes time for Google to rank your content and you should see keywords start to rank on outside pages. Over the weeks, they tend to climb higher and higher. We have seen content rank on page one within 10 weeks of posting.
The idea is to continue to post and share high quality content, improving ranking pages and expanding your blog. It usually takes around 12-18 months for your SEO work to make a significant impact on your website. What can I say? Rome wasn't built in a day!
How much do you want to reduce the amount you are spending on PPC and build a foundation of growth of free organic traffic for years to come?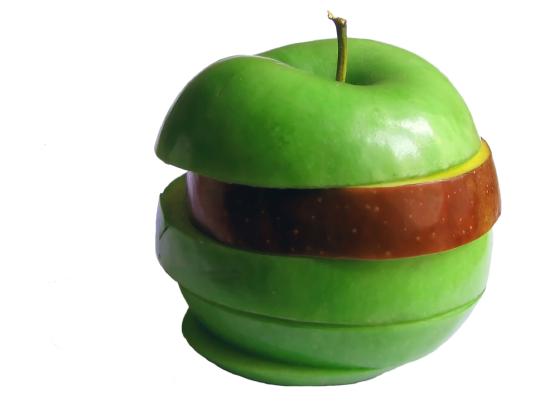 We are different
Forensic SEO
We are a fairly new Manchester marketing agency but we are no ordinary SEO company. We have developed a forensic approach to optimisation so your money goes directly where you want it to. You choose the pages where you want traffic and we deliver. Targeted spend. You're in control. We'll even work alongside your existing SEO agency - we are certain they are not doing the same as us. Refreshing? Why not give us a call.