If you're still wondering 'where is Bolivia?', you have some catching up to do. Any South American trip would not be complete without a visit to La Paz, the highest city in the world, a bumpy ride across the Salar de Uyuni, and a European-style promenade in Bolivia's constitutional capital, Sucre. Read on for some inside tips on some less well-known things to do in Bolivia.
La Paz, Bolivia - the highest city in the world
Set into a canyon in the Andes, La Paz is a bustling metropolitan city like no other. At 3,650m above sea level, you'll feel on top of the world, and there is more than enough going on in La Paz to keep you entertained.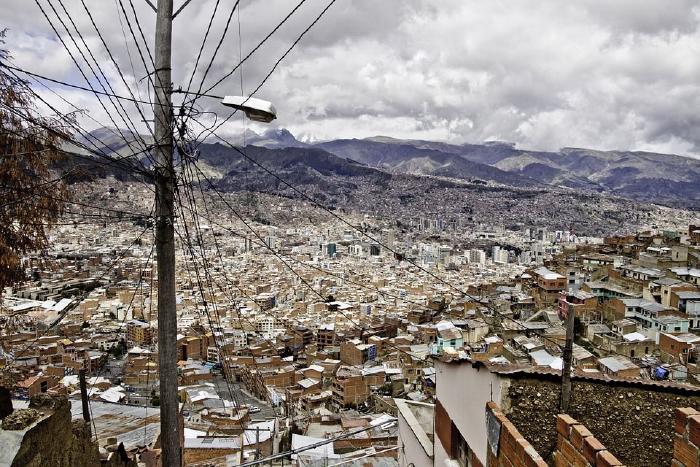 Things to do in La Paz
Pop into unique feminist cafe Mujeres Creando on Avenida 20 de Octubre for a drink, chat, or menu of the day to get a taste of the thriving alternative scene. From there, stroll along El Prado and experience the chaotic world of minibuses and street vendors. On Sundays, here you can catch some live outdoor music and dance performances and pick up some unique local products or street food. El Prado will take you directly to Plaza de San Francisco, with its incredible Andean Baroque cathedral, and the beginning of the witches market, which must be experienced first-hand, as no explanation could possibly do it justice.
Salar de Uyuni - the world's largest salt flat
As well as the world's highest city, Bolivia also houses the world's largest salt flat.
This stunning and unique landscape provides the backdrop for an unforgettable journey.
It's worth spending a bit of money on a three day 4x4 tour that takes you across this extraordinary world. You'll see islands inhabited only by cacti, sleep in hotels made of salt and soak in natural thermal pools, whilst being constantly in awe of your breathtakingly beautiful surroundings.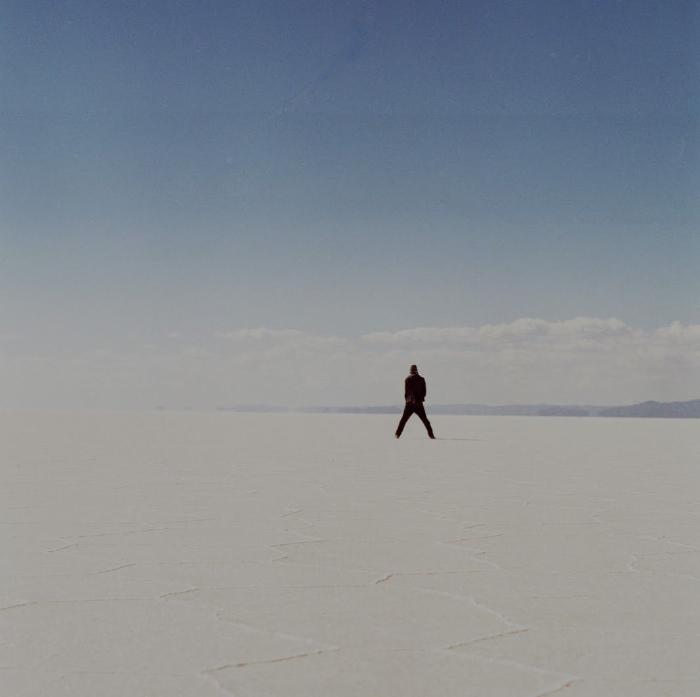 Other things to do in Bolivia
The third place that you should not miss is Sucre and if you're from Europe, the picturesque colonial city of Sucre will make you feel right at home. Since Bolivia's independence from Spain the city has retained much of its European architecture and charm.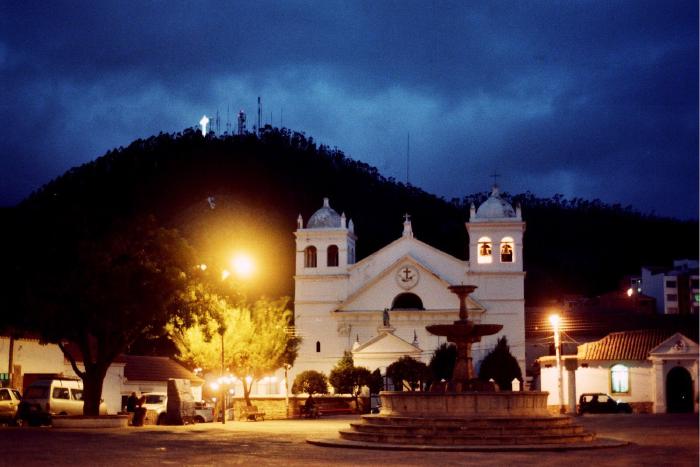 Although Sucre is Bolivia's constitutional capital, it is much more tranquil than La Paz, and is the perfect place to rejuvenate. In the mornings you can observe the city's cleaners perform what almost looks like a choreographed sweeping show in the main square, Plaza 25 de Mayo.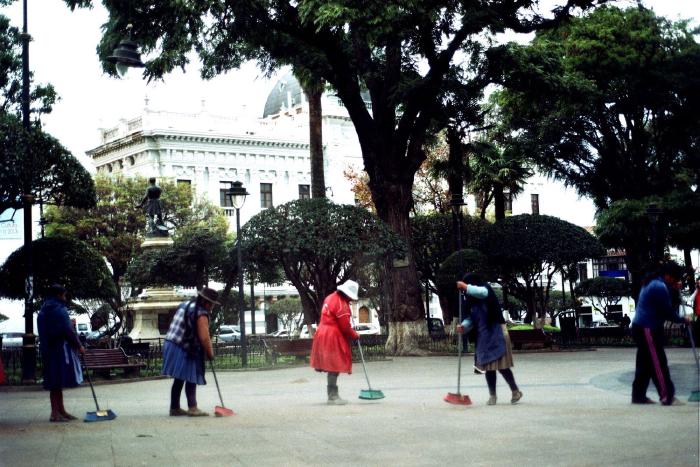 A short walk uphill from here will take you to the best view of the city, La Recoleta. Here you can easily while away a lazy afternoon in a deckchair at Cafe Gourmet Mirador gazing on Sucre below.
After something more lively? Head to the central market and enjoy free tasters of succulent fresh fruit and soak in the bustling atmosphere. Don't miss the Salteñas, a popular street food which rivals the better-known empanada.
Hopefully now you've stopped wondering 'where is Bolivia?' and started asking 'how soon can I get there?'.
10 Steps to Great Content Writing
Do you want to learn how to write great SEO content like this? Read our blog post!